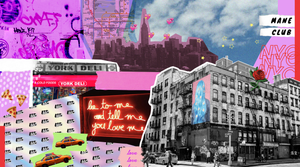 ABOUT MANE CLUB
MANE CLUB is an indie beauty brand born x raised in New York City.
Driven by performance, product mix and aesthetic, MANE CLUB is a range of haircare products that you can wear and share without having to break the bank. Motivated by today's obsession with digital platforms, internet culture, memes and street style, MANE CLUB creates a beauty destination that embraces everything it means to be you, while living your best life in today's world.
Conceived in 2018, Established in 2019.